The lyPa Boat is a beautiful timber boat construction perfect for climbing and imaginative play.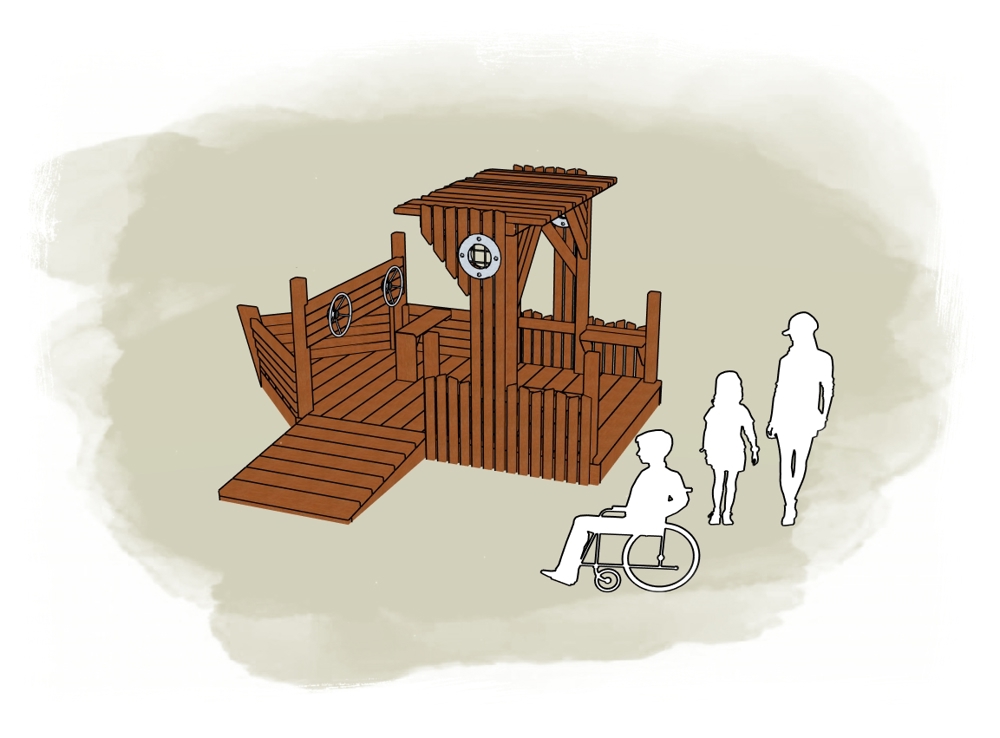 The lyPa Boat offers many great features that kids love to play with. The many elements include; a steel steering wheel, timber gangplank, seating, portholes, tug rope, and various play elements that are easily customised. The boat will easily drain away rainwater and sand through gaps in the timber boards.

Perfect for climbing, group play and imaginative play, the boat is manufactured from locally sourced Australian jarrah, with locally fabricated galvanised steel elements.