Cluster Climber - L004000
The lyPa Cluster Climber is installed as a cluster of colourful timber stilts so children can create their own balance course trajectories.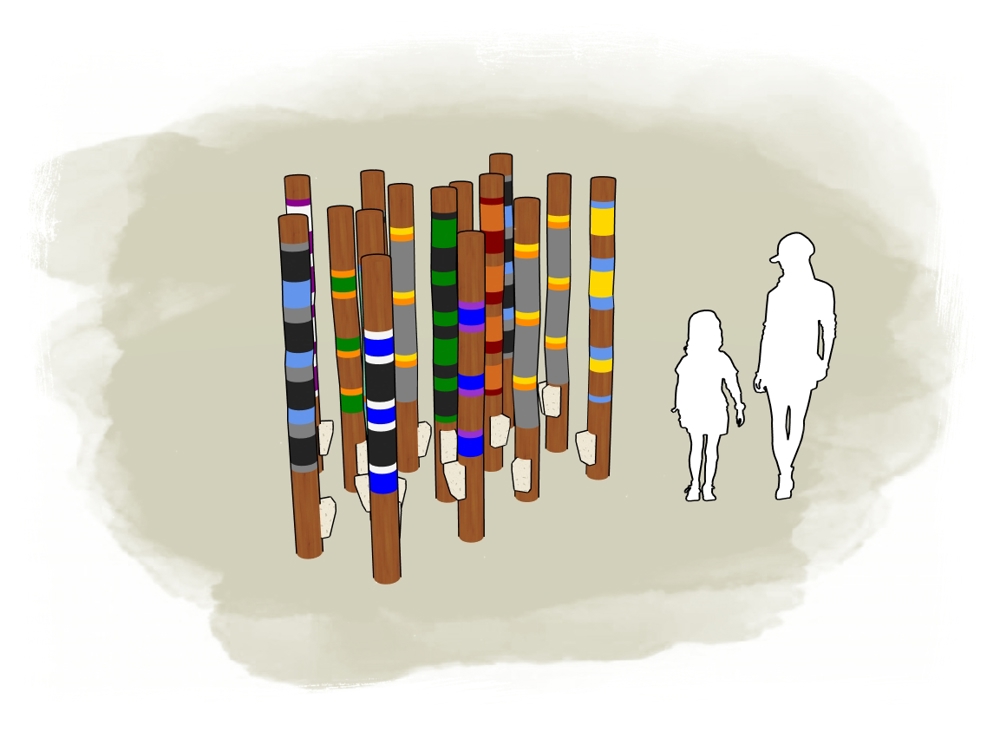 The lyPa Cluster Climber is a unique climbing course that allows kids to practice co-ordinating their feet, legs and hands. Simultaneously, the colours and physical appearance of the equipment spark the child's imagination: is it a forest? Or totem poles?
(Sold as set of 15)

Children choose their own pathway through this climbing/balance course, and it can be as simple or challenging as they wish. Cluster Climber is made from locally sourced Australian jarrah poles, supplied brightly painted.