High Rope Climb - L011503
A rope climb to build balance, co-ordination and strength for children ready to take on bigger challenges.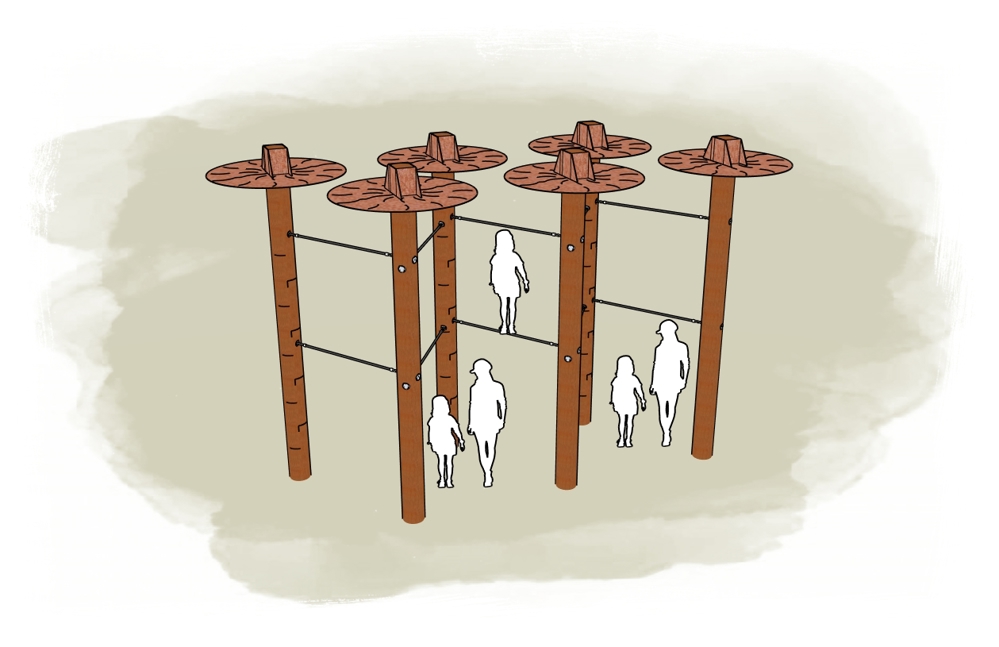 The lyPa High Rope Climb is a step up in difficulty from our highly popular Dual Tight Rope with vertical posts for climbing up as well as negotiating around during sideways movement.
The High Rope Climb can easily handle multiple users at once. The sectional design allows children to gather and play in an open-ended way beyond the initial activity of climbing. The number of sections to be installed and layout can be customised to suit budget and space.