Hill Climb - L003700
The lyPa Hill Climb simulates the scamper up a rocky hill, with jarrah posts and durable play rope netting.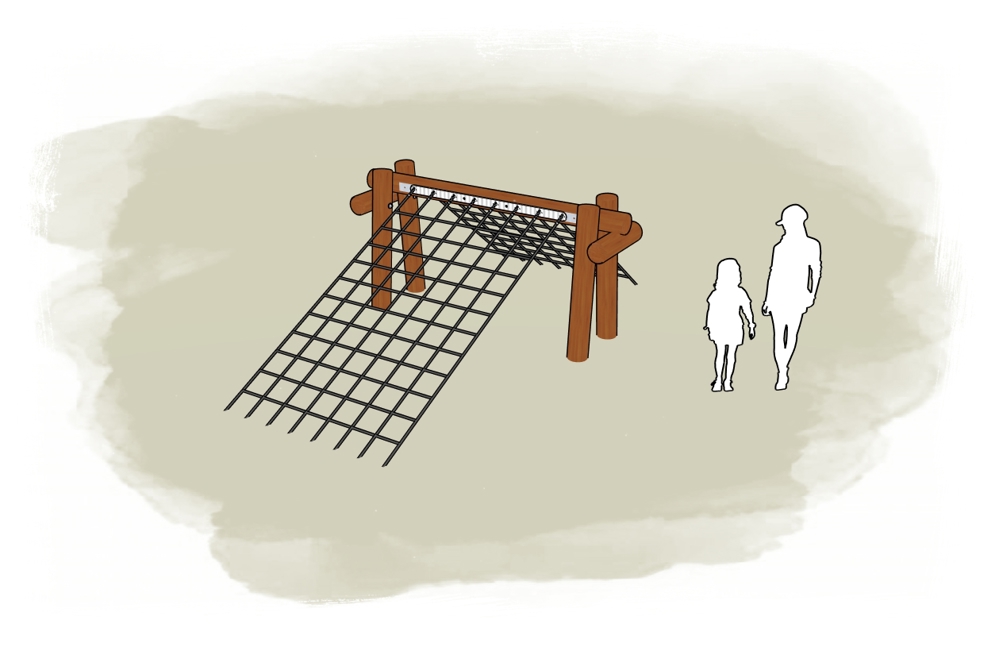 The lyPa Hill Climb provides the challenge of an uphill climb, encouraging co-ordination and balance as children negotiate where to place their feet and hands on the way up. It also acts as an excellent imaginative play piece, on or under, where children can imagine themselves mountain-climbers, campers, commandos, or more.

Support posts are solid Australian jarrah, with galvanised steel fittings and a net constructed from durable steel-core, nylon-coated play rope.