Sand Pulley - L003900
The lyPa Sand Pulley is attractive and functional, and its reliable mechanism makes it a durable addition to your playspace.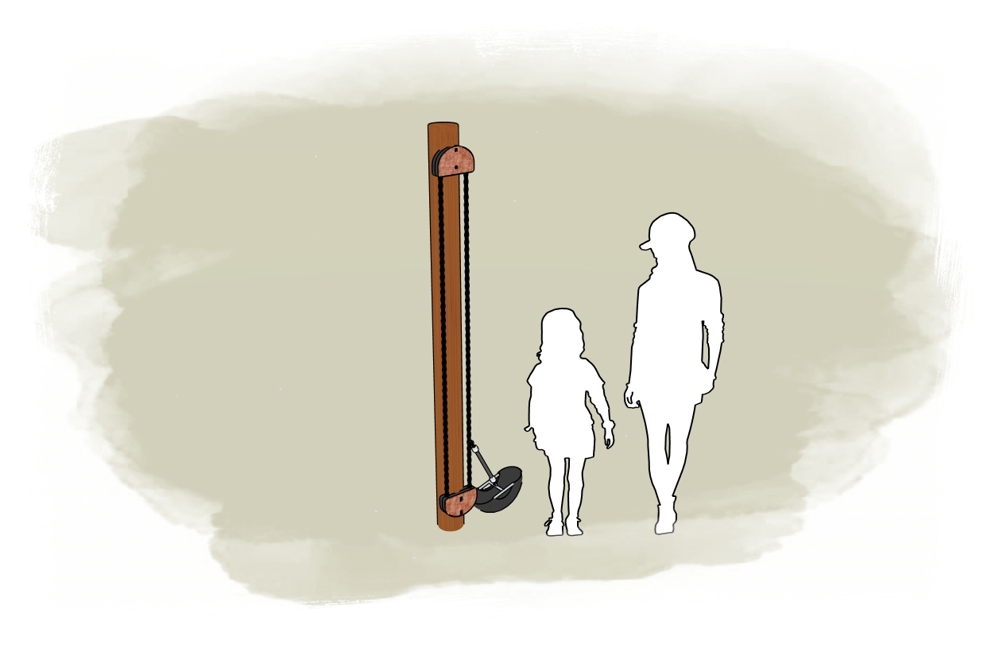 The lyPa Sand Pulley enhances the development of co-ordination, strength, scientific/mathematical concepts, and lends itself beautifully to co-operative group play.

The Sand Pulley is manufactured from locally sourced Australian jarrah. The chain and pulley mechanism are fabricated locally from galvanised steel, which is housed in a timber box for protection. The sand scoop is made of black rubber.