Colbirri Climber - L053100
The lyPa Colbirri Climber offers play opportunities both above and with a shopfront below.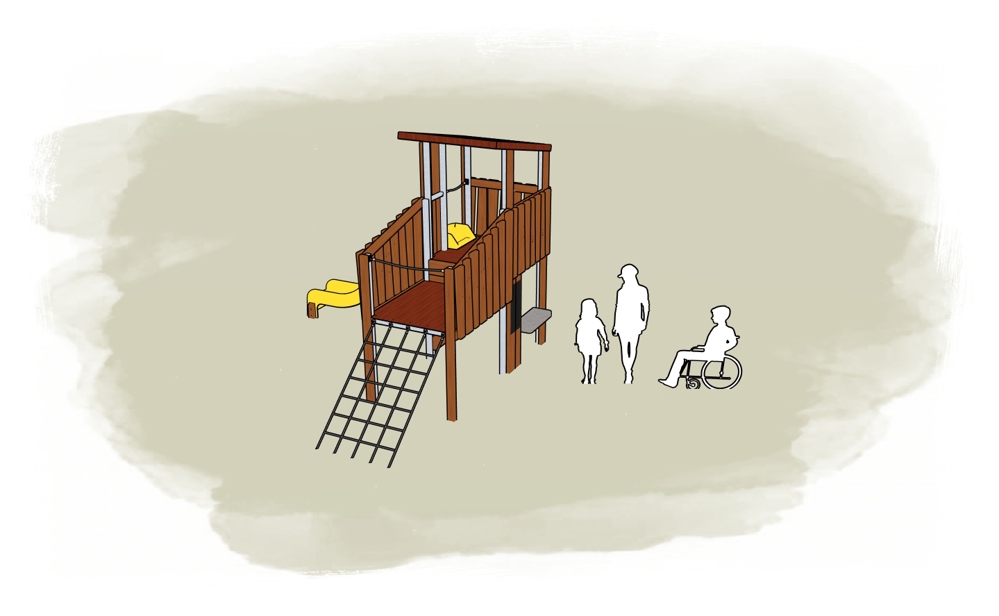 The lyPa Colbirri Climber provides a range of play opportunities with a scramble net to a split level platform and a covered slide deck.

Below the raised deck is a shopfont play area featuring a polished concrete shop bench and blackboard menu boards to highlight today's special.